Learn the Power of Goal Setting, Journaling & Content Planning to Increase Your Online Success With This Bundle.
1.  90 Day Goals Journal For Online Business Success
Successful business owners and high achievers in all areas set goals.  Setting Goals is one of the best ways to boost your business and increase your sales.  You need to decide what it is that you are trying to accomplish and then plan how you will follow through with those goals.
Setting Goals gives you something to envision happening in the future and creates more motivation to achieve these goals.
This is what you will get in the 90 Day Goals Journal:
Business goals for the next 90 days
Actions necessary to achieve this goal
Things that must be completed during the first 30 days
Weekly progress checkpoints
Reflecting on the first 30 days
2.  Learn how to use content to increase your online business success with the Content Publishing Planner.
Content marketing has been around for ages because it works well.  Fresh content gives a business an influx of new traffic shortly after publishing.  If it is a quality piece of content, it will continue to serve the business well for years to come.
For content to get quality results, you must have a purpose or goal that you are trying to reach with it.  It also should have a compelling headline that makes people click to read more.  Valuable information that is written in a clear and concise manner should also be included.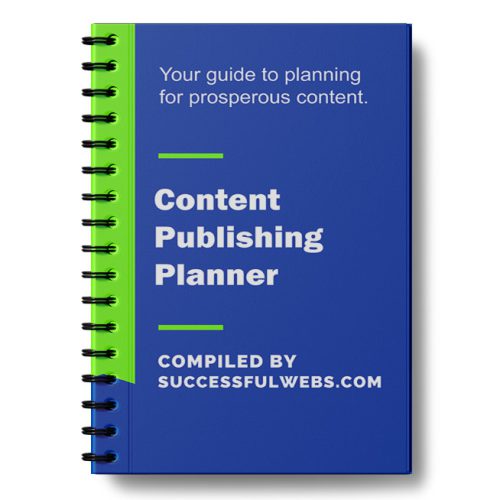 Here are some of the writing prompts included in the Content Publishing Planner:
Blog Post & Long-Form Article
Case study, ebook, checklist and report
Video and presentation
Image and infographics
Curated content
3.  Learn how to get things accomplished and increase your success with our Weekly Goals & Daily To-Do's Planner
For many, to do lists are the only way they can get things accomplished efficiently. For others, they think to do lists are unnecessary. However, studies have shown that people who write things down, be it in a to do list, a calendar or just on a sticky pad, perform better than those who don't.
When you write out exactly what needs to be done, what order they need to be done in and when they need to be finished, it reduces chaos within the brain. It allows you to focus on each task because you don't have to worry about forgetting an important step.
When done properly, to do lists can save you a lot of time and boost your bottom dollar. Again, it's because you can work faster, more efficiently and therefore generate more sales quicker.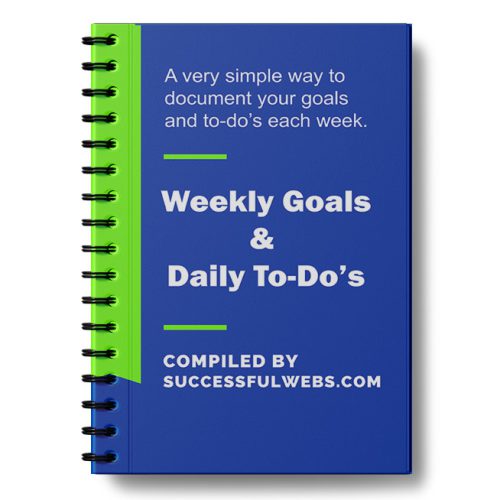 This is what you will receive with your Weekly Goals & Daily To Do's:
Tips for using to do lists effectively
Planning around your most efficient times
Quality over Quantity
When to outsource
You get all three items for only $19 and can print them and use them as much as you want.
Here's to your success!
Paula Austin W.